Company
20 years of international experience, 4 offices in Italy, 3 offices abroad (Guyana, Saudi Arabia, South Africa) 100 employees , 150 contractors and four business areas: telecommunications, petrochemical, special projects and maintenance.
History
Hitrac was founded in 1992, a spin off of Liebert-Hiross (today Emerson Network Power). Liebert Hiross founded in 1964 is the technology leader in Close Control Air Conditioning, Power Systems, Precision Environmental Systems application.
Hitrac was formed as the Hitrac Engineering Group in 1998, bringing togheter highly qualified personnel from Telecom OEMs and Major Engineering Companies to provide highly competitive and specific turn key solutions. Hitrac Engineering Group's know-how is constantly evolving thanks to association agreements with major companies.
HITRAC collaborates with "La Sapienza" University and with the National Institute of Nuclear Physics INFN in its bid to develop ever more effective energy efficient solutions.
This results in high efficiencies and extensive flexibility in finding "the solution" for any requirement when engineering solutions are called for in Hi Tech applications.
Capability
From Feasibility Studies to After Sales Maintenance Programs
To provide a full range of integrated services:
Design and engineering
Construction
Commissioning
Maintenance
For energy, climate, security and control systems, incuding civil works if required.
To develop global turn key solutions for technological, public, commercial and industrial buildings and spaces.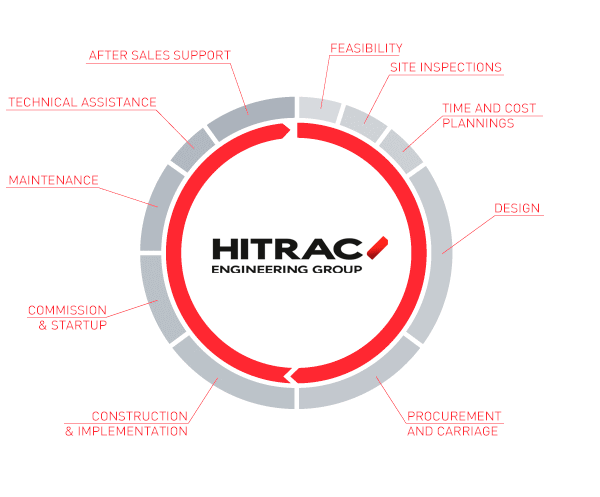 Our Strenght
GLOBAL AVAILABILITY
We can provide prompt responses to customers'requirements.
We guarantee the immediate availability of a full team of experienced and skilled engineers around the globe.
We can establish a construction site just about anywhere within a week.
FINANCIAL AUTONOMY
We have the economic capacity for financing any of our projects
QUALITY STANDARDS
Quality Management,
Environmental Quality Management
Ethic and Safety according to international standards
RESEARCH and DEVELOPMENT
We proudly and successfully cooperate with two of the most recognised italian scientific research organizations "La Sapienza" University, Rome INFN National Institute of Nuclear Physics to continuously develop and improve our know how and to provide constantly evolving better technological and moreefficient solutions for our clients.
Organization chart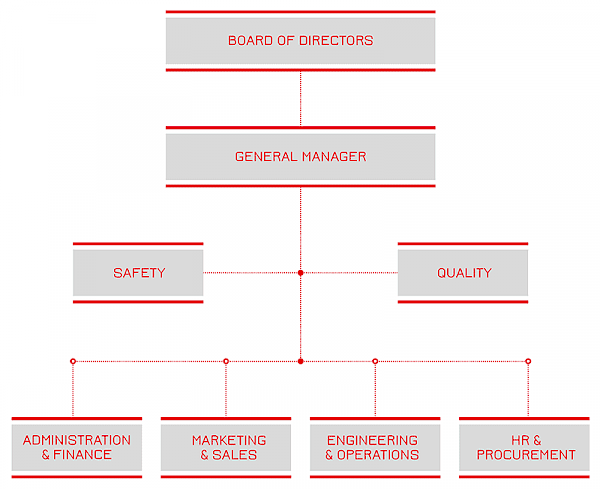 The mission of Hitrac Engineering Group SpA (hereafter, "Hitrac") is to take the experience and professionalism of the team to achieve ever-more competitive solutions and services in terms of quality, price, performance, protection of the environment, and people's health and safety.